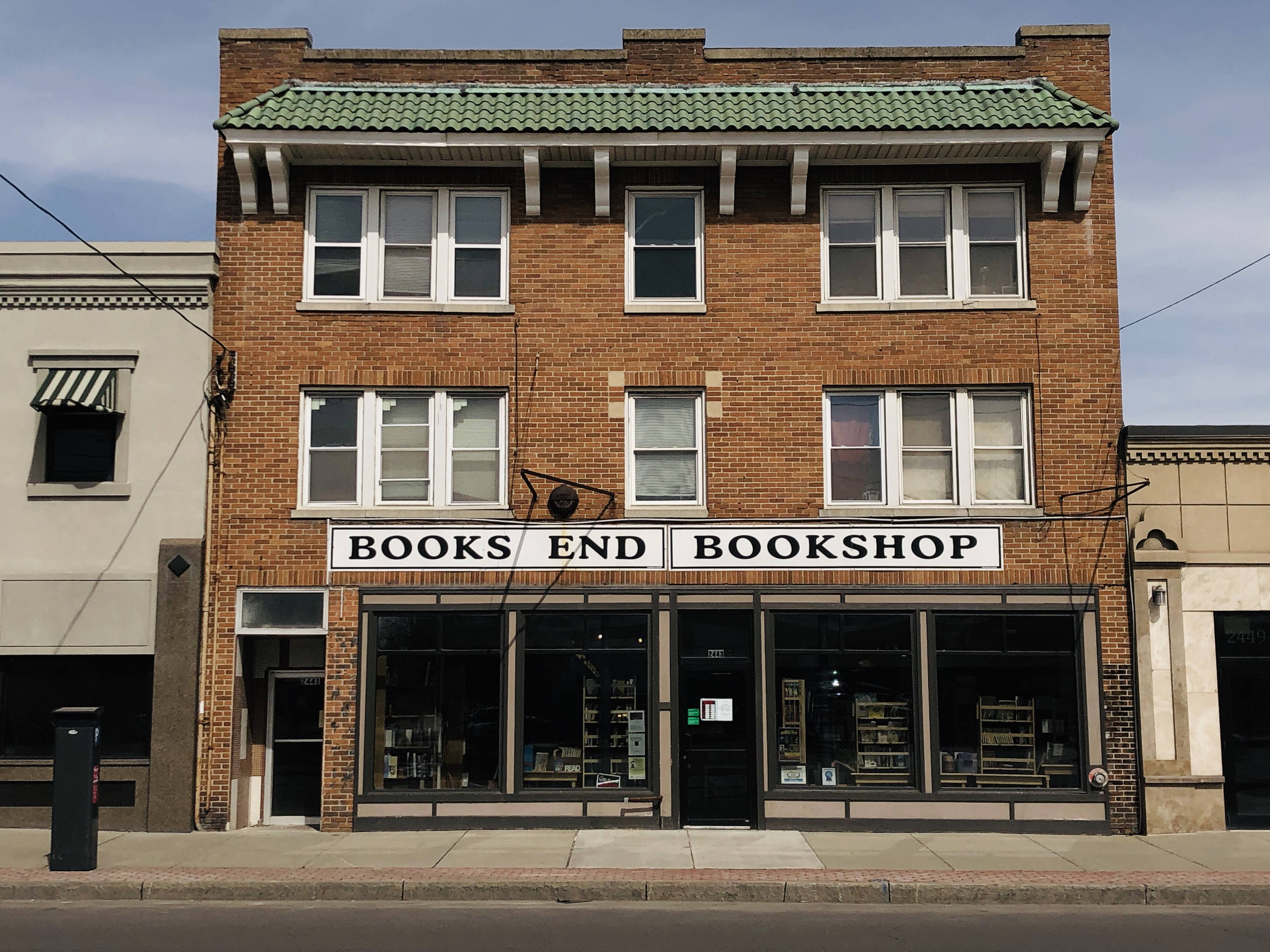 Welcome to Books End Bookshop!
WE ARE OPEN!
After a three-month pause, we are finally back! We cannot wait to see all of you again!
A few new guidelines, courtesy of Covid-19:
All Books End employees will continuously be wearing masks, frequently cleaning surfaces and handles, and practicing social distancing guidelines.
All customers MUST WEAR A MASK upon entering the store, the mask must remain on while shopping, AND practice social distancing.
We understand this might be difficult in the layout of our store, so we appreciate your patience as you navigate the aisles and keep six feet apart from others.
Thank you for your consideration, and welcome!
A FEW NOTES ABOUT SELLING YOUR BOOKS.
Book purchasing is now by appointment. Call and we will set a window of time to look at your books.
When you arrive for your appointment, please leave your books in the car, come inside and inquire if the buyer is available.  We will look at your books in your car, and evaluate whether they need to come in the store for further evaluation. We ask for social distancing and mask wearing during the process.
THANK YOU!
Welcome to Books End Bookshop, your one-stop-shop for used books (hardcover and paperback), antiquarian, vintage, rare, and out-of-print books. In business for over 33 years, Books End was voted Best Used Bookstore in 2017 by the City of Syracuse, a Neighborhood Favorite in 2017 and 2018 by Nextdoor, and most recently the 2019 Best of CNY Best Book Store by Table Hopping Magazine. It is still one of the best places in Syracuse to browse and discover a hidden gem, or find that one book you always wanted!
Open 7 days-a-week:
Monday - Saturday 10 a.m. - 6 p.m.
Sunday 11:30 a.m. - 5 p.m.
We are located at 2443 James Street, Syracuse, NY 13206
Call or email us anytime with inquiries.
1-315-437-2312
Follow us on Facebook and Instagram for new arrivals and store announcements!
https://www.facebook.com/THEBOOKSEND/